Click the button beneath the description box to download the PDF.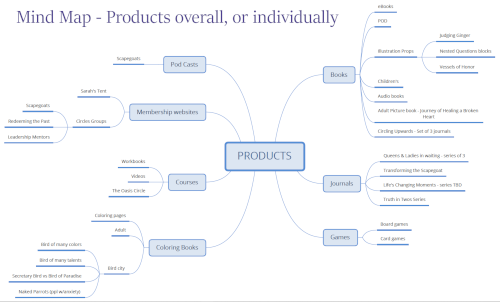 Use a mindmap to capture product ideas and potential flow of what products is connected to what product or service.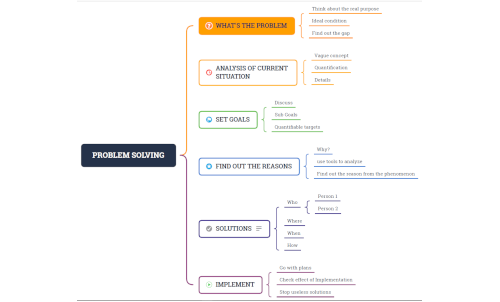 Working from a mindmap to help solve problems assists in keeping you on track and focused.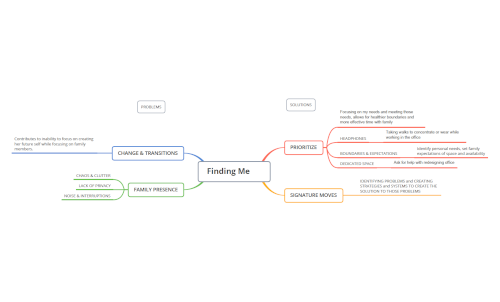 Sometimes it helps to create a mindmap of a coaching session, conversation, or brainstorming session.
This is a mindmap that I created while brainstorming ideas with myself. I've adjusted it to be generic.
This is a sample of a template that XMind provides. The community will share mindmaps as well.
This is an edited version of a mindmap I did with a client who had a hard time focusing but needed to verbally process. This helped tremendously in summarizing and simplifying those thoughts.