Let a creative coach help you bring your ideas to life!
Get the help you need to overcome creative road blocks.
CREATIVE, ARTISTIC & VIRTUAL ASSISTANT SERVICES
WordPress Websites
Editing 
Virtual Assistance
Desktop Publishing
Writing
Content Creation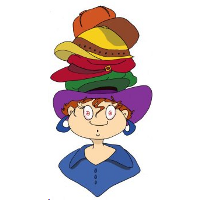 Cartoons
Illustrations
Graphic Recording
Creative Coaching 
Brainstorming
SketchNote Videos
"If it's not your genius, then it's NOT YOUR JOB!
BY THE PROJECT or FULL SERVICES* WITH A MONTHLY RETAINER.
Invest your time, energy, and financial resources in what really matters. Your business,  your future, and your dream. 

Let's get started building your dream … Contact us to get started with a free 1/2 hour coaching session to determine your specific needs.
NOTE: Full services monthly retainer does not include Graphic Recording