Retainer services on a monthly basis is smart and keeps your website safe and your business running smoothly
Retainers available for website maintenance, as well as combining other creative services as needed. You pay for a block of hours and request the service you need.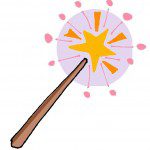 At the urging of my clients, I am offering options for retainer services. The following reasons were mentioned by several of these clients:
"I want and need the freedom to ask you to do work for me when I need it." "I feel so much safer, knowing you are watching over my website to make sure that everything is working right." "I don't want to lose you! I like knowing you are on my team and watching my back." (This was my favorite.)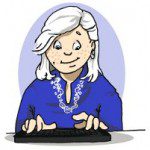 A retainer helps me as a service provider to make sure my electricity is on so I can turn on my computer. I'll also have food in the fridge to prevent fainting from hunger and leaving permanent keyboard key-dents in my forehead (been there done that). Retainers, therefore, are a win/win. Humor aside, for those who aren't sure if or why you need a service retainer, here are a few answers to your questions to ease your mind and make your decision easier.
What is a service retainer? Your service retainer, which you purchase ahead of time, assures you of the services you are receiving to work toward your desired goal for continued business growth. Typically, these are contracted on a month-to-month basis.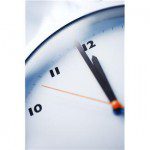 How does it work? Think of it like a time share – you purchase slots of time and focused services for a specific season and reason. No one else can take up your time. You are guaranteed the service support you have subscribed to will be provided on a consistent basis. This eases your mind and keeps you informed of everything that involves your website while you continue working on the other parts of your business. More for less – it saves you from paying the regular hourly rate and saves both time and money. How cool is that? You will be invoiced via PayPal at the end of each month for the services needed/desired in the month following. This reserves your time and helps your service provider in planning projects while giving you priority over other people. If you don't use the time you paid for in advance during the month, however, it is not carried over to the next month. Your time will start fresh again the next time you are invoiced. This supports accountability on your part toward active participation in the success and growth of your business and website marketing.
Is it like a project? No, a bid from your service provider gives you a fixed price for a specific bit of work.  A service retainer is for maintenance and growth purposes.
Why is this good for me, the client? You can budget more accurately. You get priority You get better overall service because we're already on the same page and momentum is built without starting over. You end up paying less. You lock in at a lower rate. You are more likely to stay on task because you feel accountable to yourself for the time, money, and emotional investment you've already made in your business, as well as that which you intend to make in the future. You will stay goal oriented with your eye firmly set on your success! Your knowledge, stories, and expertise continue to expand the world around you and splash on your service provider, making the world a better place. I'm such a fun person to work with that it makes being an entrepreneur fun and interesting!
When isn't this a good idea? Retainer services aren't for everyone. If you are still developing your business and unsure of your goals or strategy, don't give money away without first counting the cost! Join a business development group or brainstorming group for ideas. Or hire a coach (like me) to jog your creative thinking cap . . . or a business consultant to help you get your ducks in a row. Once you have a better idea of your strategy, then get started with your service retainers.
An important exception is a service retainer that addresses the needs of maintenance and updates for your WordPress website. In our ever-changing cyber world, your website must stay secure and be updated regularly to address security issues and to consistently improve the WordPress experience.
Okay! I'm interested.  What now?
Contact me or call me at +1 (720) 295-7409 … We'll work out a plan that fits your needs.