If it's not your genius ... it's not your job!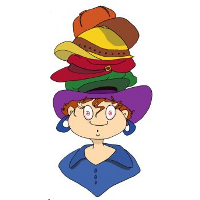 Save money that is often wasted by trying to do things yourself, by delegating individual tasks or projects to us.
We're a creative and professional team that works together to bring real synergy to your project.
Besides providing you with the services that you need,  creative coaching is included and is a vital part of everything we do.
Build your dream, and overcome the nightmares!
CREATIVE & VIRTUAL SERVICES PROVIDED
WordPress websites – New, re-build, editing help, monthly maintenance to keep your site up to date and safe from hackers.
Editing – 

websites, theme papers, books

Virtual administrative assistance – office help – from a distance

Desktop publishing –

newsletters, brochures, posters, social media graphics, business cards and more.

Cartoons and illustrations – book illustrations, marketing,  gifts
Graphic recording – for your event, brainstorming or personal coaching to help you see what you are envisioning.
Creative Life Coaching – making it all work with your vision and life.
Serving and Illustrating YOU the Visionary, YOU the author, YOU the speaker, YOU the entrepreneur.
Let's get started building your dream … Contact us to get started with a free 1/2 hour coaching session to determine your specific needs.
(720) 259-7409