Local creative brainstorming events where solutions, ideas and inspiration flow freely and generously and where Creatives get to play and do what they do best!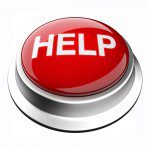 What is it that you have need of? Are you stuck? Want to expand? Need feedback on an idea? Time to do some creative brainstorming!
Perhaps you are writing a book and aren't sure of the right title …
Maybe you need to do something different with your marketing …
Is your elevator speech working? Do you need to try it out on someone?
Want to have more products and aren't sure where to begin?
Writers block? Stale message and need to spice it up?
Subscribe to our list to receive notices of creative brainstorming events. We'll let you know in our updates what you need to do to prepare yourself if you want to be on the 'hot-seat'.  If your project requires a non-disclosure agreement, we will need to know that ahead of time, and all attendees will be required to fill one out before participating. If you do not have a non-disclosure agreement, then let us know and we'll send you a couple of samples that you can edit as needed for your own use.