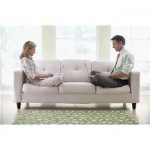 Investing in the success of your own efforts is a sign that you are serious about your business. I congratulate you on taking this next step towards consistent growth.
We are partners in this journey and will communicate on a regular basis regarding any changes or events that you or I need to be aware of.
Teamwork makes the dream work!
For greater success, I recommend that at least once a month that you would log into your Google Analytics and observe where your visitors are coming from and what they are visiting on your site. How long are they staying? If you are selling a product or service, are they buying?
This information is exactly what you need to begin to transform your website and efforts to productivity. This is also something that, as a business owner, you will want to take action on.
As your team member, I am here to help you in progressing to higher levels of effectiveness and can offer my advice, insights or expertise. Ultimately, however, it is your responsibility to respond to the information that you are receiving from your statistics and results. Together, we can tweak, adjust, create, and post various "call to action" items that will, through trial and error, give you greater results for the target market that you are servicing.
If it's not your genius, it's not your job!
– Barry Spilchuk
No one is expected to know all the answers or be able to do everything that is required to build a successful business. With the wealth of knowledge that is available to us today, I heartily recommend that you visit not just Google for answers, but go to YouTube and type your questions into the video search tool on that site. Hundreds of tutorials are available at your fingertips to help you understand more about your business, your marketing efforts, search engine optimization and more.
Don't ever do well what you have no business doing!
– Dr. Judith Briles
With so many people telling you what you SHOULD be doing, COULD be doing or MUST do, it's easy to get overwhelmed or expect one service provider to do it all. I'm a firm believer in all three quotes that I've posted on this page and thoroughly enjoy and support working with other service providers, experts and professionals for a variety of products and services. If you discover a resource that you find of value, please share it with me so that I can share it with others.
For your records, here's my Contact information:
Shannon Parish
IllustratingYou, LLC
4797 Dorchester Circle
Boulder, CO  80301-4135
Ph (720)984-9355  or Mess (720) 259-7409
Email: Shannon@ShannonParish.com
EIN:  45-1487341
Never feel pressure to know it all. Do what you know to do, how you know to do it, and enjoy consistently growing in your knowledge and expertise. The best part of never giving up is that you build a vast wealth of intellectual property that can always be repurposed at a later date and time. No effort need to be considered a loss – you WILL succeed in all that you do … if you never give up.
Here's to your success!