Are you finally jumping into the world of WordPress and are thinking of building, or having a WordPress website created for you?
It's easy to get confused about what to do, because there is so much information out "there" about which way you should go when starting your first website. Before you throw up your hands in frustration, first consider what your immediate needs are for your business or website project.
If you don't see yourself continuing to grow and build onto your website with new products, services and perhaps membership features, then you could easily start out with a free website from WordPress.com.  
However, if you are just beginning a journey of building an empire, you'll want to start out on your own hosting.  Why? You'll have more control and a greater ability to move into a higher level of branding and customization for your site.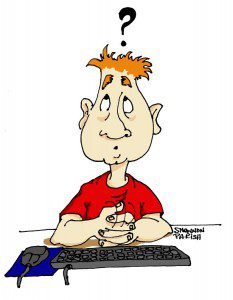 What if you aren't sure about how far you are going to grow in your business and just want to get started? Perhaps you aren't ready to invest in your dream yet, and want to try out the world of WordPress before you jump in and swim. You can get started with WordPress.com and build a free website. Later, if you see that you are growing and want to build a website on your own hosting provider, then you can, indeed, import all of your previous blog posts over to your new self hosted WordPress website.
One thing to consider, however, is that if you build a fan base on your WordPress.com free website, and you have a domain name that is tied in with WordPress.com, you may discover that your fan base will drop off, because they aren't sure where to find you.
To solve that problem, make your last post a post a sort of "marketing announcement" that lets your readers know where to go to enjoy your new-and-improved website. (be sure to include a link to your new site.)
To avoid the problem above of readers not being able to find you, WordPress.com has the ability for you to have your own special domain name, which you will transfer over to your new site, once you decide to build elsewhere.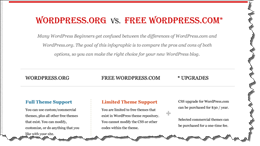 To help you understand the difference between WordPress.com and WordPress.org, (WordPress.org is the collaborative effort of developers who created the WordPress codex that drives WordPress over all.) Here's a simple and insightful info-graphic by WPBeginner.com that gives you a visual comparison of these two WordPress sites.