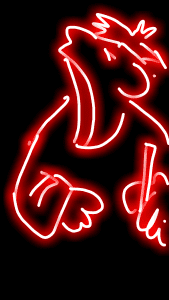 How to make the Google Birthday Calendar disappear in 6 easy steps
* (updated 4/9/2015) Whoot! Whoot!  FINALLY Google updated this so that we can hide the Google Calendar birthdays. Have no clue what took them so long, but … they finally listened. 
Go to their help section here, to learn how to do this. 
You can read the rest of the blog if you like … or not.
---
… well, sorta …
When I originally wrote this post, the calendars completely disappeared. When I went back to my calendar today, I saw that the cake pieces still remained. At least it doesn't look as cluttered as it did before, and I can see my other dates better. Needless to say, this just takes the cake! Why, Google, why?
Just when you think you have them all individually deleted, or down to a minimum, Facebook, Google + and who knows who else, syncs the birth date once again on your calendar for every person in your friends list … successfully cluttering up your calendar.
Researching on how to delete this annoyance earlier last year, I ran across a way to unsubscribe from the Birthday's Calendar.  But with this last update that Google did – all of those Google Birthdays are back – and more obnoxious than ever!  There is no way to unsubscribe to this calendar.
Now, tell me WHY would Google think that having EVERYONE'S birthday (even "friends" you don't know) on your calendar, beats me. But on my smart phone, it makes it nearly impossible for me to use my calendar.
There are options for the Google Calendar app – and Google has provided that information. However, they do NOT address how to get rid of this pesky clutter within your main calendar, short of just not using your calendar anymore. (Really Google?)
Once again I went to my favorite search engine … yeah, yeah, … it's Google … and found a forum discussion on how to delete your Google Birthday Calendar. One person suggested unchecking the color scheme for the Birthdays' calendar, so I immediately tried that … and the color can't be unchecked.
BUT … your Birthday Calendar can be changed to a custom color.  That gave me an idea … and it worked.
How to make the Google Birthday Calendar disappear
Go to your Google Calendar (making sure that you are logged in, of course) … and look to the left of your window where all the Calendars are listed and where you can pick a color for each of your calendars.
Scroll down to the list of My calendars
Click on the Birthday calendar to make the sub menu drop down

Click on the EDIT COLOR link at the bottom of the sub-menu
Now highlight the color code and replace it with six Fs, like this … (#ffffff)
The calendar text and background color are now white, and appear invisible on your calendar days.
Whew … now you can get back to business! If you need further help with your creative needs, contact me for more #CreativeHelp with your WordPress website, cartoons and illustrations, graphic recording or … Creative Visual Coaching