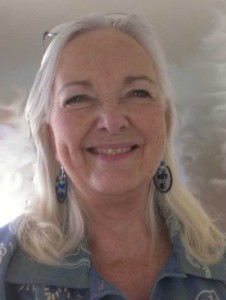 Shannon Parish, Creative Visual Life Coach
What happens when love, faith, church, work, relationships, and … well … life … don't work out like you thought they would? What do you do with what you have? What DO you have? Where are you now, and where do you want to go?
Sometimes, it's very difficult to see clearly where you should be – even though you've been heading in that direction your entire life.
After years of juggling the varied aspects of who I am and how I approach life, the pieces began to come together in one beautiful, complete picture.
Transforming your life begins from the inside out. Letting go of toxic relationships, beliefs and disappointments are a must if you want to live the life you wish you could live. Taking responsibility for your own thoughts, actions, choices and emotional responses is the first sign of healthy growth and emotional maturity. How would I know? I've been there, and I know what I'm talking about …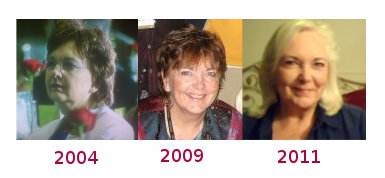 Seeing the results in my own life, as I unraveled the negative blockages in my life, and set myself free, I knew that I was destined to share my experiences and discoveries with those who were determined to move forward and reclaim their life as well.
In 2014 I attended the Christian Coach Institute to obtain my certification as a Life Coach. 
Utilizing my artistic skill, over 30 years of ministry work (I am an ordained minister and retired pastor), teaching, mentoring and writing, I devote my life to helping others get set free and to pursue their dreams and passion while enjoying more fulfilling relationships – with others and especially, with themselves.
Let's get you from where you are … to where you want to be!
Contact me now for coaching with yourself, your team, family or leadership with hands-on workshops, seminars, and keynotes which will bring a sense of humor and creativity to your event as well as deliver a punch and slap-your-forehead understanding.
Contact me now for your group event, retreat, workshop or individual consultation
As a Pastor, I understand the unique and sensitive nature of balancing ministry, private life and the dynamics of working with multiple personalities in a congregation, as well as church crisis and divisions.
As a Business Owner, I know the importance of staying true to what you do best, managing expectations, and excellence in service.
As a Woman, Mother, I know intimately the juggling act of navigating through the life events that a family experiences that challenge marriages, parent child relationships and the passing of aging parents on the journey to discovering and embracing or reclaiming identity and clarity as an individual.
As a Former Pastor's Wife, I understand doing all of the above, while living life in "a glass house" – even through massive church crisis events that leave congregational members reeling emotionally, mentally and spiritually. And in 1997 I created Sarah's Tent, one of the first online communities for pastor's wives of all denominations, which was mentioned in TIME Magazine in 2007.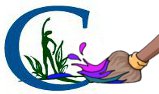 As a Creative, I understand the unique language and thought processes that all Creatives live with and struggle with in trying to communicate and flourish in a black and white world.  It is this ability that allows me to make clear, the messages, thoughts, conversations and brainstorming that many corporations, speakers and individuals engage in by drawing visually the multiple elements live as graphic recordings to help audience members to retain and recall this information.
Illustrating Your Potential –  Illustrating Your Expertise – Illustrating You!