April 21st is the deadline that Google has set for people to make their websites mobile friendly.  Here's 4 options that will give you a mobile friendly website.
In this blog post I'm going to provide you with 4 Options to Make Your Site a Mobile Friendly Website.
If your website was built in the beginning era of the Internet, you definitely need a re-design. The earlier thinking was that a nice 'brochure' type of site would do well for businesses because of the convenience of access and not having to print and deliver. Brochure websites were always accessible … from anywhere … at anytime.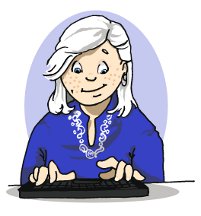 Then blogging took off and sites became more personable, interactive and relational. Studies were done to determine what people were clicking on, how long did they linger, and where were they looking. Websites then transformed into marketing machines and search engine optimization was the main focus.
But as our cyber world continues to grow and expand, more and more people are upgrading their technology and convenience is within the hand – nearly, at all times – even in the bathroom!
People are searching for websites more from their smart phones, iPads and tablets than they are searching from their laptops or desktop computers.
That means – the entire layout has changed as to what people are clicking on, and how they are interacting with your website.
Instead of being able to access all of your pages and links from the top half of your site, they are now scrolling vertically to get to what they need – so that the images and text need to be larger.
Add to that, an exhausted and information soaked population, people want fewer words, more direct communication and constant call to actions. (tell me what to do and where to go, don't make me think to hard)
It was inevitable that Google would start indexing mobile websites, mobile friendly websites and mobile apps that were a reflection (and connected to) websites.
In their official blog announcement, Google has given a deadline of April 21st as to when this new algorithm will begin. All sites which do not comply will penalized in search engine rankings if they don't transition their site to a mobile friendly site.
Now is the perfect time to do that – because everything that worked before now, is now changing.
What steps you can take to adjust to this change.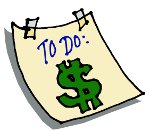 First things first – TEST YOUR SITE with the Google Test Tool for a mobile friendly website to see if you pass their criteria. They will take a snap shot of what their search bots see when they go to your site. NOTE: If your site passes, scroll down further to see what your site LOOKS like, because it may not appear how you want it – and changes will still need to be made.
If you passed the test but you don't like the way your mobile friendly website looks, then you can TWEAK the site to make it look better. Some images will need to be made smaller – especially those gigantic headers that use to rank and look so well.
Change your THEME. Just move to a responsive WordPress theme that to create your mobile friendly website. This is not an entire remake of your website, but will require some planning regarding marketing and strategy as to how this new layout will convert for you.
If you love your website and just don't want to change a thing, then CONNECT A MOBILE APP to your site with deep connecting links. When visitors land on your site from their mobile device, they will be given an option of whether they want to view it through your mobile app and will have an opportunity to download your app … or they can look through it the old fashioned way, re-sizing pages and text as they go. (The benefit of considering a mobile app is that readers can make purchases straight from the app, and you can add a rewards card feature to encourage additional future purchasing.)
Mobile apps have an additional monthly or annual cost. You can have control over changes that are made within your app, and you can contact those who have downloaded your app with push notifications. (huge benefit!)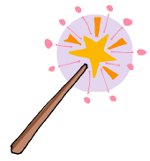 Time is passing quickly! Time to shake out the dust and decide what strategic approach to take towards your mobile friendly website.
Contact me now to get started on your mobile friendly website – the deadline is quickly approaching!
Call me at (720) 295-7409
Financial options include, but are not limited to:
Annual pricing
Monthly payments
Retainer packages that include mobile friendly updating and regular maintenance
PayPal Credit
Credit Card
Here's the official Google announcement and their test tool for your convenience.